Employment law issues impact everyone who works. Most of us allow the law to operate in the background and don't possess the awareness that we should about certain issues. With recent notes on some significant employment law updates it's important to share a little bit of what's new. First let's consider the sheer breadth of law and how it impacts careers. Organizations such as the EEOC and the Fair Labor and Standards Act help administer and dictate how the laws work in society. In no way can we provide legal advice through this blog and certainly cannot claim to provide legal advice for any individual or career but we do believe awareness and knowledge of the impact of laws and their changes will help encourage people to realize what they are up against and what you may need to know as you advance your career.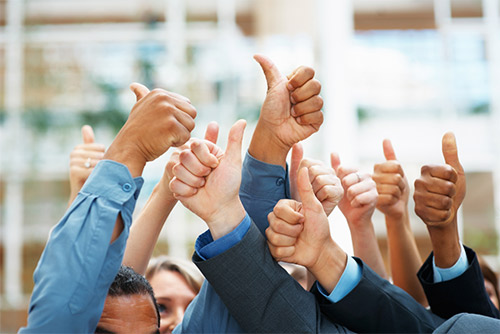 Here is a short list of what guides employment:
Employment Laws
Employment Background Checks
Employment Forms
Employment Tests
Employment Verification
Unemployment Benefits
Employee Rights
Minimum Wage
Wage and Salary Issues
Employment At Will
A great friend of Career Pro Inc. and a recent speaker at Triangle Executive Careers Group, Connie E. Carrigan, from the Smith Debnam Narron Drake Saintsing & Myers, LLP, provided our clients and guests with some insight into the hottest issues within the employment and labor law area. Here is a an excerpt from her talk that I found quite interesting and timely. As a great exercise, Connie asked our group fantastic questions regarding social media and the law. See if you answer correctly! What do you know about social media? Where is the law going as it relates to social media?
True or False: Employers are prohibited from forcing employees or job seekers to turn over Facebook or other online passwords.
[FALSE BUT pending bills in the US House of Representatives and Senate would change this result.  However, the Password Protection Act would not block employers from checking out information available to the public online about their current and prospective workers. These bills would also give federal and state agencies the ability to waive these rules for those who work with classified information and would preserve the ability of employers to establish computer-use policies and to hold employees accountable for stealing data.]
True or False: Employers should avoid disciplining employees for social media content relating to the terms and conditions of their employment.
[TRUE Section 7 of the National Labor Relations Act protects employees ability to work together to make changes in the workplace, even if they are not members of a union or engage in a formal union-organizing campaign.  This is protected concerted activity.  Note also that the NLRB has recently challenged at-will disclaimers in employee handbooks, reasoning that an employee's signature acknowledging such status is a waiver of his right to later challenge that status, even if job circumstances change, thereby waiving his right to advocate concertedly to change his at-will status. BUT NOTE: A Virginia court recently denied the wrongful termination claim of an employee of a Sheriff's Department who liked his boss's opponent on Facebook it was not speech protected by the First Amendment.]
We certainly recommend that you do your own homework, weigh carefully all that you do in the so-called social media realm throughout your career.
Image Credit: instantshift.com