OUTPLACEMENT SERVICES
Affordable. Powerful. Proven.
CareerPro Inc. is a corporate outplacement firm that provides the kind of customized career solutions and outplacement services that each address the full range of support that professionals needs at the time of transition. Our corporate outplacement services include access to a global network of recruiters and hands on help for each client. We don't just make the claim that we are the best – our clients do.
With hundreds of testimonials recorded and on record and more than any other outplacement firm in the United States, CareerPro Inc. delivers:
Fit your program parameters // Would you like to find the appropriate Pre-Event Planning for Downsizing?
Total customized outplacement solutions // Would you like a turnkey online or in person outplacement program with fees that fit your company's budget?
Executive solutions // Would you like your executives obtain one on one service and a suite of robust, useable programs that work?
Notification and separation // Do you need reliable, trusted advice to ensure that your process works for those affected?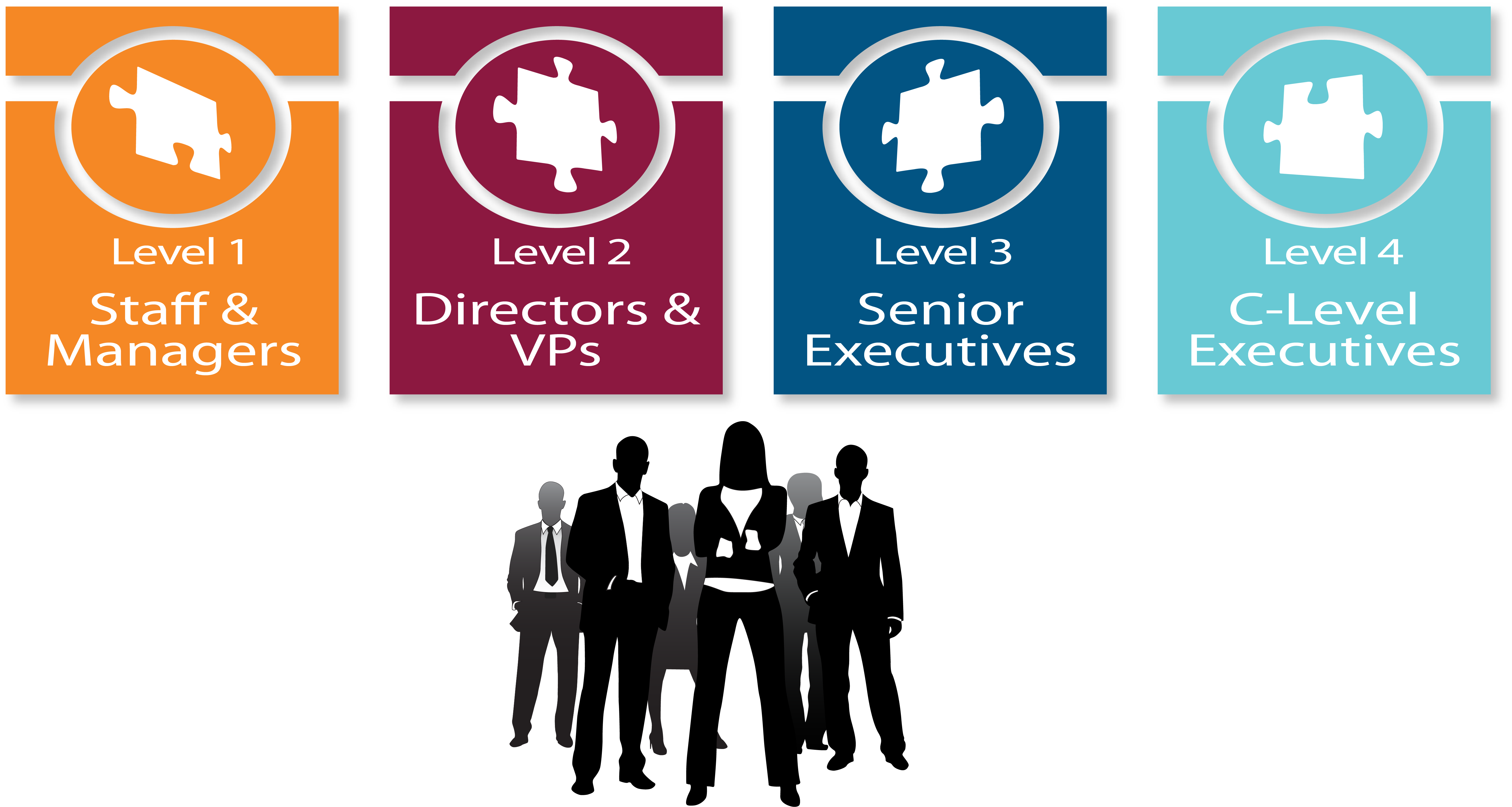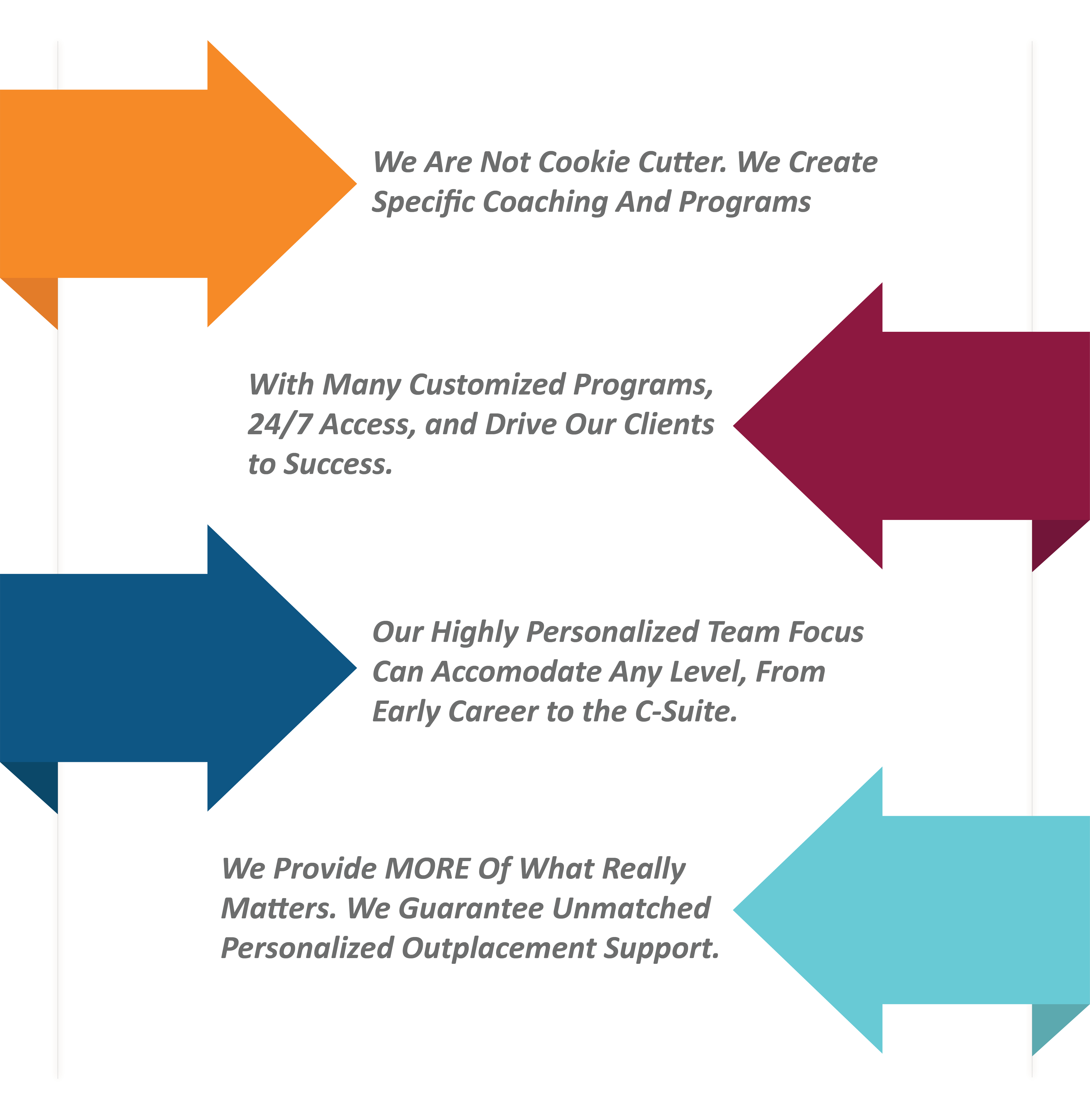 Individual Outplacement
Our individualized approach focuses on the needs of the individual, their unique challenges. We assess the market, the challenges ahead and find a tactical online and hands-on approach for their total engagement. Our engagement rate is 94% because we create a career plan and career options that a detached firm cannot provide, including:
One On One Focus.

Group Connections, Networking and Engagement

24/7 CareerPro Inc Client Portal
Our key objectives in the individual outplacement process include critical assessment and assistance at every stage of career loss, career search and employment:
Job Loss Processing
Skills, Strengths + Emotional Intelligence Assessment
Preparing Your Pitch In Writing and In Person
Creating Powerful Resume and Career Collateral
Creating Marketing Plans Through Social Media Featuring LinkedIn and All Social Portals
Interview Preparation – Phone, Skype, In Person, Group and More
Powerful Analysis of Data On Companies, Government and Non-Profit Roles
Executive Outplacement
Senior executives need confidentiality and often need an even more individualized approach during career transition. Executive Outplacement helps them create enough space between those who they have hired. We deploy some tactics, research and more that traditional outplacement providers don't. Access to information on Private Equity, VCs and Executive Recruiters can be critical. We realize that an event for an executive can be stressful and it needs to take a life of its own.
Our executive outplacement process includes:
Dealing With The Transition
Complete Competency Analysis and Self Marketing Plan
Creating Powerful LinkedIn and Branding Profiles
Creating CVs, Complete Executive Resumes and Collateral
Providing In Depth Assessment Tools
Providing Career Coaching, Interview Coaching and Onboarding
Assessing Contract and Entrepreneurial Options
Group Outplacement
One, two day and week-long programs could be done on-site for companies to augment individual programs or to do more of a full group event when companies need to watch their budgets.
Our objectives in group outplacement include:
Powerful and Positive Engagement With Support
Interactive Sessions With Practical Questions Answered
Specific LinkedIn Bio, Resume and Cover Letter Development
Powerful In Person and Online Networking Instructions
The Very Latest In Self Marketing, Branding, and Many Other Questions Answered
Research: Preparation Matters
Confidently go into interviews and network with top industry insiders with our unique, leading edge database. No other career firm invests more for you, tapping 18 total research databases to find the most powerful information about companies, reports, salary and demographic information
How would you feel if you could find out every key hiring manager at your target companies and the 3rd party recruiters who have the key contacts in your field. Our commitment to address corporate outplacement needs extends to tapping the best resources available in the market, including national and international database content. As well, we coach our clients to differentiate themselves and stand out from their competition. No competitor offers greater outplacement results and no competitor of yours will compare!
the number of weeks unemployed, according to the national average (Bureau of Labor Statistics)
The median number of weeks jobseekers are unemployed prior to finding work (Bureau of Labor Statistics)
Benefits For Employers
Measurable ROI - High Engagement

Lower Risk of Litigation

Improve Employer Brand Protection

Reduce Unemployment Tax
Benefits For Participants
87% of Participants Land During The Program

93% Land Jobs Within 3 Months

Career Development Opportunity

Improved Confidence and Outlook
As you begin your search for an outplacement provider here are some questions we'd recommend asking when choosing a partner:
What is the average tenure and credentials of your Consulting team?
What is your engagement rate for a transitioning employee?
Do you have client satisfaction data to share?
What percentage of transitioning employees utilize the services?
Will a Consultant be available to support you on notification day?
Will each employee work with a dedicated Consultant?
How do you service clients that are outside of this region?
How much of the career transition consulting is delivered in person?
What type of services are provided to Manager to help them manage the notification professionally?
Typically how far will an individual need to travel to meet with their Consultant?
CarerPro Inc. is member of the Global Outplacement Alliance (GOA),
a network of national and international career service providers offering seamless, best in industry career management, outplacement, executive coaching and talent management services with more than 200 offices throughout the U.S. and worldwide, our partnership with outplacement and career development firms allows us to support transitioning employees in their own locations.
Our GOA partners are committed to the highest code of ethics and professional standards in the industry. These standards govern GOA's consulting practices, quality assurance, fees and business development principles. GOA members adhere to the highest level of privacy and confidentiality during reorganizations, acquisitions, downsizings, employee releases and promotions and assume and objective, third-party position at all times.